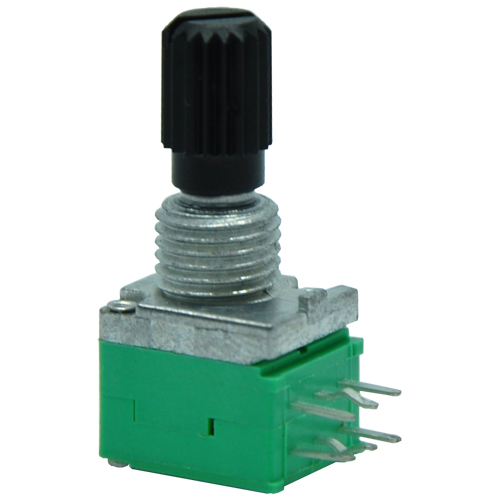 Operating Direction
Horizontal Vertical
Specification
Document download

Introdution
1. Various configuration can be adjusted according to customer's requirement.
2. Snap-in structure assures easy mounting.
3. Closed structure improves dust and flux resistance.
Electrical characteristics
Total Resistance Tolerance
500Ω<R<1MΩ:± 20%
R<500Ω or R>1MΩ:±30%
Rated Power
Linear Taper B: 0.05W: Other Tapers: 0.025W
Insulation Resistance
More than100MΩ at DC 250v
Residual Resistance
Term.1~2: Less than 20Ω:Term.2~3: Less than 20Ω
Gang Error (Dual Unit)
-40dB~0dB±3dB
Mechanical characteristics
Rotational Stopper Strength
Rotational Life
Standard life:15,000 Cycles Min.: Long life: 100,000 Cycles Min.